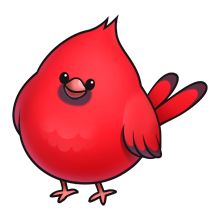 Like us on FACEBOOK!

https://www.facebook.com/oakwoodcardinals/
Our Citizens of the Month for November.
The character trait was Self-Discipline.
Our students are:
Pre-K: Kayleigh H. and Isaiah F.
Kindergarten: Aubrey S., Matthew D., Japrell S.
First grade: Zyasia W., Christian B., Kamyah P.
Second grade: Mia H., Tristan G., KaMari C., Quinton S.
Third grade: Qumaria G., Tania S., Takrya H.
Fourth grade: SaMya L., Nijay P., Caleb B.
Fifth grade: Shakeerah J., Alicia G., Charlie T., Jack B.
Congratulations to these students!
"Making a Difference" Award
Congratulations to Mr. Boaz for receiving this award for November. Mr. Boaz goes above and beyond daily to make a difference not only in the appearance of our school but also in the lives of our students, faculty and staff. He is never without a smile or an encouraging word and serves as a role model for our children.