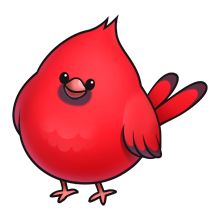 We have a new FACEBOOK page! Please "LIKE" our page to keep up to date on upcoming events, important announcements and happenings around Oakwood!
https://www.facebook.com/oakwoodcardinals/
"Making a Difference" Award
Congratulations to Mrs. Romanda Smith-Graves for receiving our first ever "Making a Difference" award! Mrs. Smith-Graves is our data manager and bookkeeper. Mrs. Graves goes above and beyond her duties every day. She takes the initiative to complete tasks that she hasn't been asked to do. She is neat and organized in everything that she does and she does it with a smile on her face. She is an asset to our school. Thank you Mrs. Smith-Graves. The "Making a Difference" award will be given to a faculty member each month for going above and beyond for our students. This faculty member will be featured on our Facebook page and website. We are proud of our CARDINALS!