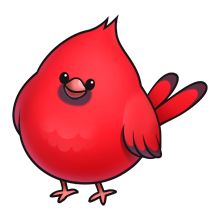 Like us on FACEBOOK!

https://www.facebook.com/oakwoodcardinals/
Important School Calendar Information
The Caswell County Schools 2017-2018 Calendar has been updated as of January 22, 2018 to include make-up days for recent inclement weather closings, delays and early release times. Since December 2017, Caswell County Schools' students have missed five full days and numerous early release and late arrival hours of instruction.
To make-up those missed hours, the revised calendar includes changing the February and March Early Release Day (

March 17th

) and Teacher Workday (

February 19th

) to full student days. Memorial Day Holiday (

May 28th

) is also changed to a full student day. However, in order to keep Spring Break (

March 30th-April 8th

) and provide a much needed break for both students and staff, the revised calendar includes lengthening the end of the school day by 30 minutes

on Monday

through

Thursday

, beginning

February 5, 2018

and ending on

March 15, 2018

. This will allow students to make up two missed days and preserve Spring Break. Please be reminded that the extended days begin

Monday, February 5th

and run through

Thursday, March 15th

. The extended days are only

Monday

through

Thursday

of these weeks. Your principal will send home an exact dismissal time for these dates.
Please understand that if additional inclement weather occurs, we will revisit make-up day needs.
Thank you,
Dr. Sandra Carter
Oakwood Elementary Spelling Bee
Congratulations to our 3rd-5th grade students who participated in the school Spelling Bee! Our first place winner was SaMya L. The top spellers in the bee will represent Oakwood at the district Spelling Bee on Feb. 26th at the Civic Center. Our representatives are SaMya L., Taylor B., Jahvari M., Audrina-Olivia H., and William B. We are very proud of these students and know they will represent Oakwood well!
Upside Down Snowman
Congratulations to Keily Palacios for having her artwork "Upside Down Snowman" featured on the Caswell County Schools' Christmas card for this year. Dr. Carter presented Keily with a notebook featuring her art work and a check for $25. We are very proud of Keily!!
Citizens of the Month
Congratulations to our
December Citizens of the Month!
Our character trait for December was Self-Discipline!
These students were chosen by their teachers for showing self-discipline.
Congratulations!
Pre-K: Brandon U. and Skylar T.
Kindergarten: Jasean H., Aubrey S. and Anthony S.
1st Grade: Jacob H., James J. and Adell D.
2nd Grade: Kimber S., Kahlia P. and Nicholas H.
3rd Grade: Star B., Cheyenne R. and Samyia J.
4th Grade: Molly B., Darcie L. and Danica L.
5th Grade:Jarahjai J., Zachary D., Jahki J., Hannah C. and Leiah M.
"Making a Difference" Award
Congratulations to
Ms. Alston
for receiving this award
for January.
Ms. Alston is one of our Kindergarten teacher assistants, and she makes a difference in the lives of her students every day! Ms. Alston works hard to ensure that her students have what they need to be successful, and we are extremely thankful for everything that she does!
Our 2017-2018 Student Ambassadors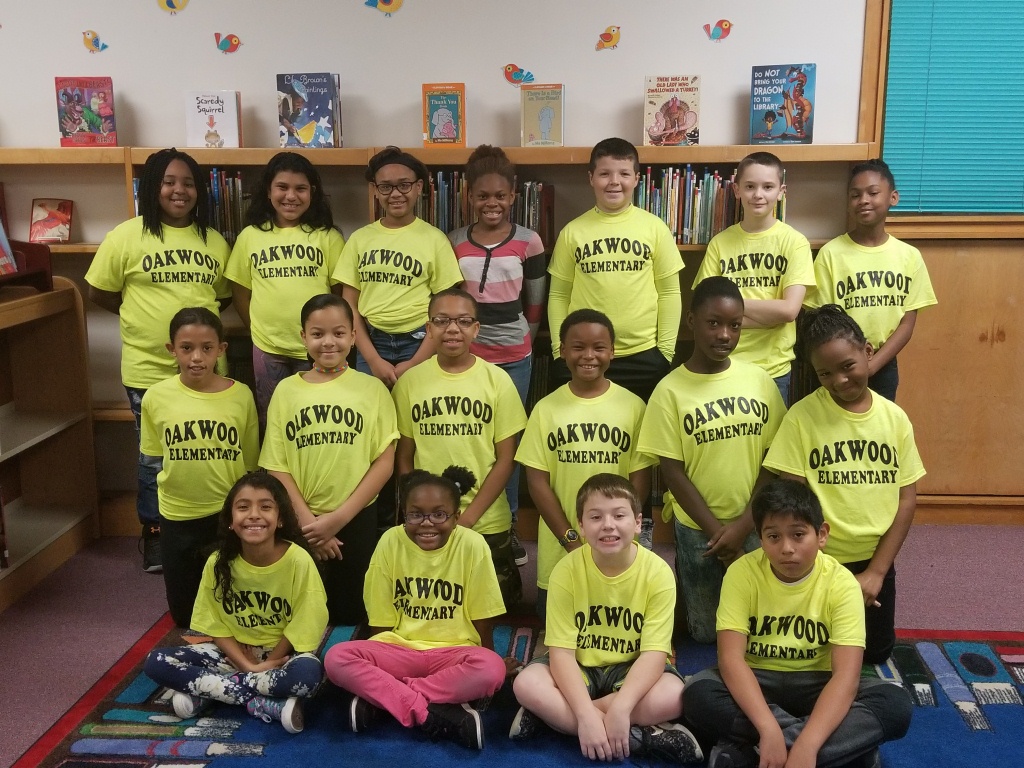 Pictured: Makayla G., Britany P., SaMya L., Nikyria G., Grant D., Zachary D., Zionna R., Breyonna M., Danica L., Macai W., Traveon S., Geneshia C., Nichole J., Keily P., Qumaria G., James David G., and David M.
Not Pictured: Alexandra D. and Leah M.