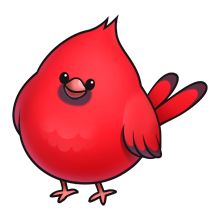 Like us on FACEBOOK!

https://www.facebook.com/oakwoodcardinals/
Our Citizens of the Month for December.
The character trait was Kindness.
Our students are:
Jake D., Iyonna H., Shaniya H., Layla B., Amir M., Wizdom B., Ohm C., Kamari C., Austin E., Lauran M., Taylor G., Hayden K., Nicole J., Ta'Miaya T., Eliza B., Hannah C., Jaydyn L., Gracie A., Sandra L., Katrina B., Christian T., JJ Jackson

Congratulations to these students!
"Making a Difference" Award
Congratulations to Mrs. Farmer for receiving this award for January.
Mrs. Farmer is an Exceptional Children's teacher. She works with students in the classroom, in small groups and individually. Mrs. Farmer goes above and beyond for all of her students. She also serves as a mentor for many of our beginning teachers. Words cannot describe all the roles Mrs. Farmer fills at Oakwood.
We appreciate you Mrs. Farmer!