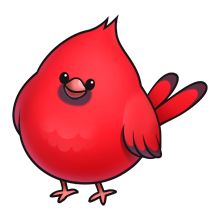 Like us on FACEBOOK!

https://www.facebook.com/oakwoodcardinals/
Our New Student Ambassadors
We are proud to announce the beginning of our new Student Ambassador Program!
During the course of the school year, these students will serve as leaders at Oakwood by helping in K-2 classrooms, assisting with student events, delivering part of the morning announcements, raising and lowering our flag, and much more!
We are proud of these students: Britany R., SaMya L., Zionna R., Nikyria G., Mikayla G., Grant D., Geneshia C., Nichole J., Danica L., Keily R., James David G., Qumaria G., Alexandra D., Breyonna M., David M., Macai W., Traveon S., Leiah M., and Zachary D.
"Making a Difference" Award
Congratulations to
Mr. Boaz & Mr. Hyler
for receiving this award
for September.
Mr. Boaz and Mr. Hyler have worked tirelessly over the summer cleaning every square inch of Oakwood Elementary, and all of their hard work shows! Our building simply sparkles, especially the floors, and as our doors open to begin the year, we are extremely grateful for the pride they take in our school. Their dedication to our students and staff is obvious in everything they do. Thank you, Mr. Boaz and Mr. Hyler! You make Oakwood a wonderful place to learn and work!