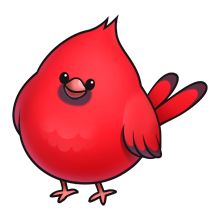 Like us on FACEBOOK!

https://www.facebook.com/oakwoodcardinals/
Our Citizens of the Month for September.
The character trait was Respect.
We are proud of our respectful Cardinals!
From Pre-K to 5th grade, our students are:
Mya W., Wyatt K., TaiJaha D., Aaron H., Quaylan S., Mayte Q., Kimber S., Leah Y., Analia S., Julius S., Rihanna S., Chayce W., Michael S., Molly B., Tyler S., Justin S., Traveon S., Britany R., Trenton C., Samantha L., Lauren B., and Gavin W.
"Making a Difference" Award
Congratulations to Mrs. Haney for receiving this award for October. Mrs. Haney is our Media Specialist. She goes above and beyond, does more than is expected and is always smiling! Thank you Mrs. Haney for ALL you do for our students!